You guys! I have stumbled upon 4-ingredient cookies and they are a game changer!
These cookies are so easy and so good! I love making cookies, but honestly, I either don't have the time or I'm just plain lazy and don't feel like making them.  But then these 4-ingredient cookies came into my life and I am a changed woman.  The fun thing about these cookies is you can mix and match cake mix and fillings for tons of possibilites for cookies!
So what do you need? Just these 4 ingredients!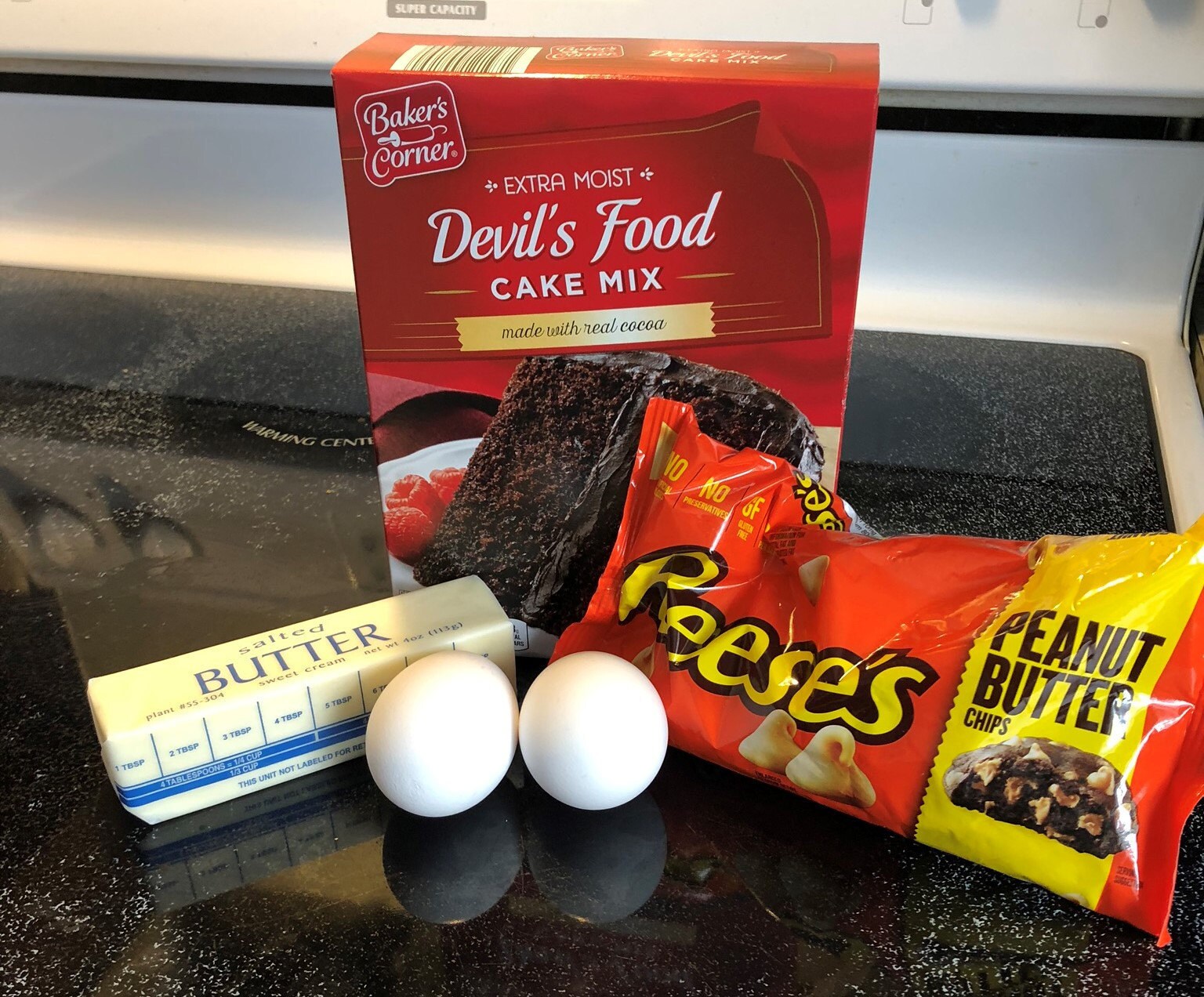 I made some chocolate peanut butter chip cookies. And they barely lasted the day they came out so yummy! I used:
~Devil's food cake mix
~package of peanut butter chips
~2 eggs
~1/3 cup of butter* 
*You can use 1/2 oil instead of the butter.  I find butter gives your cookie more of a cookie like texture, whereas oil is a more cake-like texture.  Either way is equally delicious so try which one is your perfernce! 
Throw all your ingredients except for the peanut butter chips into a mixing bowl.  If you're like me, you have kids that have a sixth sense about when you want to bake cookies.  So of course I had a little helper.  I will tell you that nothing tries your patience as a parent like trying to cook with your child.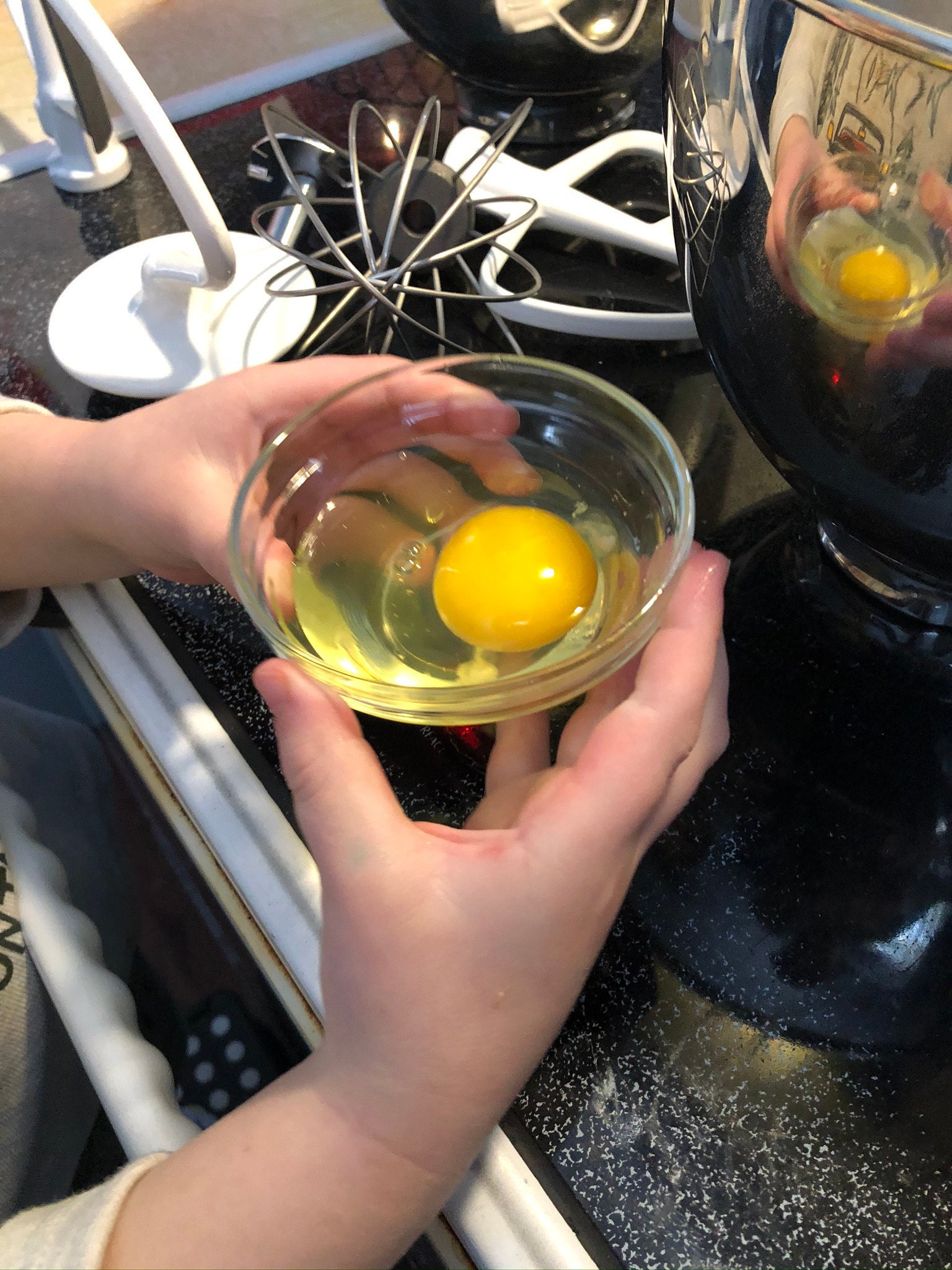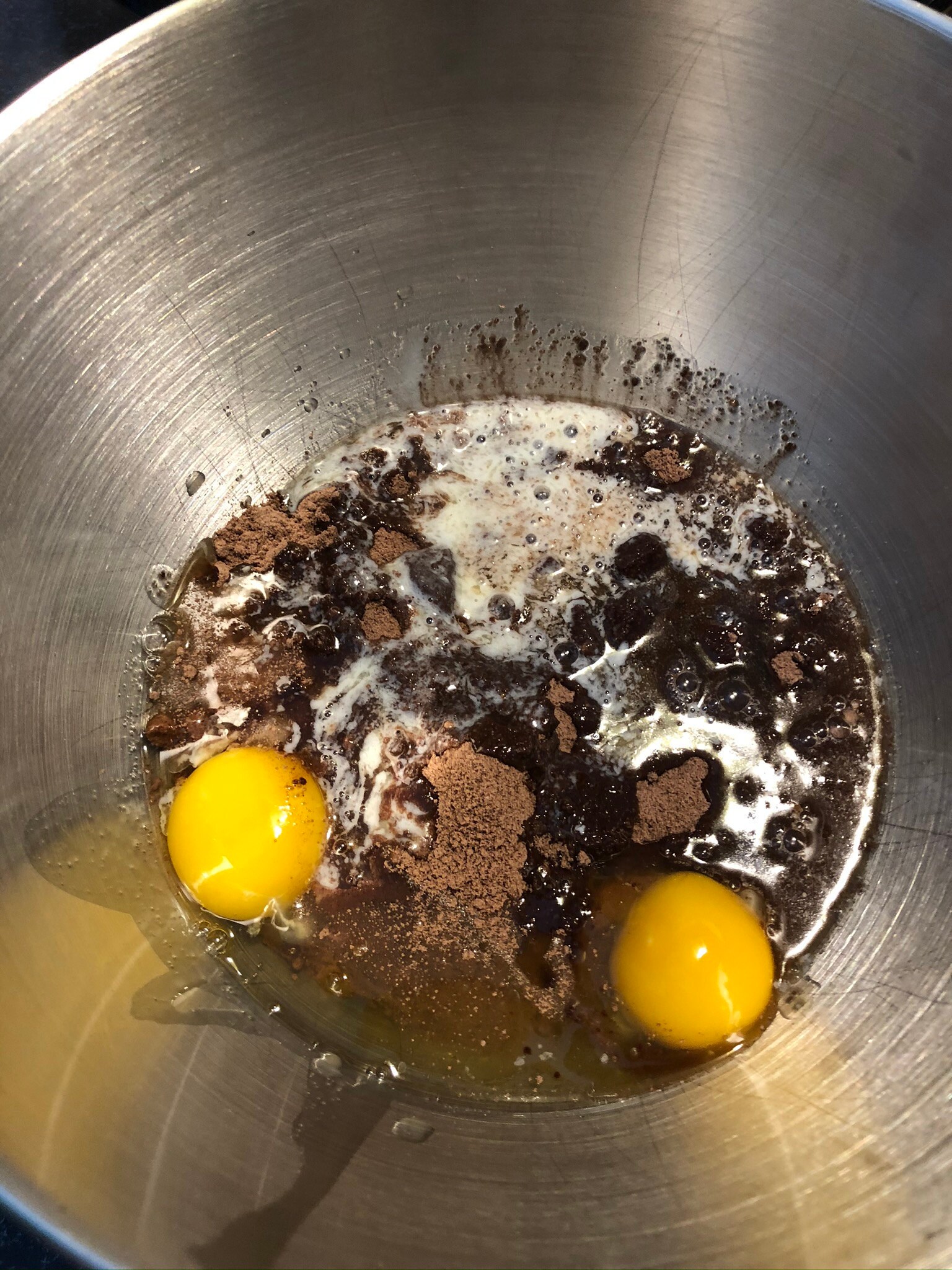 Once your ingredients are all in your mixing bowel, blend all the ingredients together until well blended. It helps to have a supervisor for this like I did.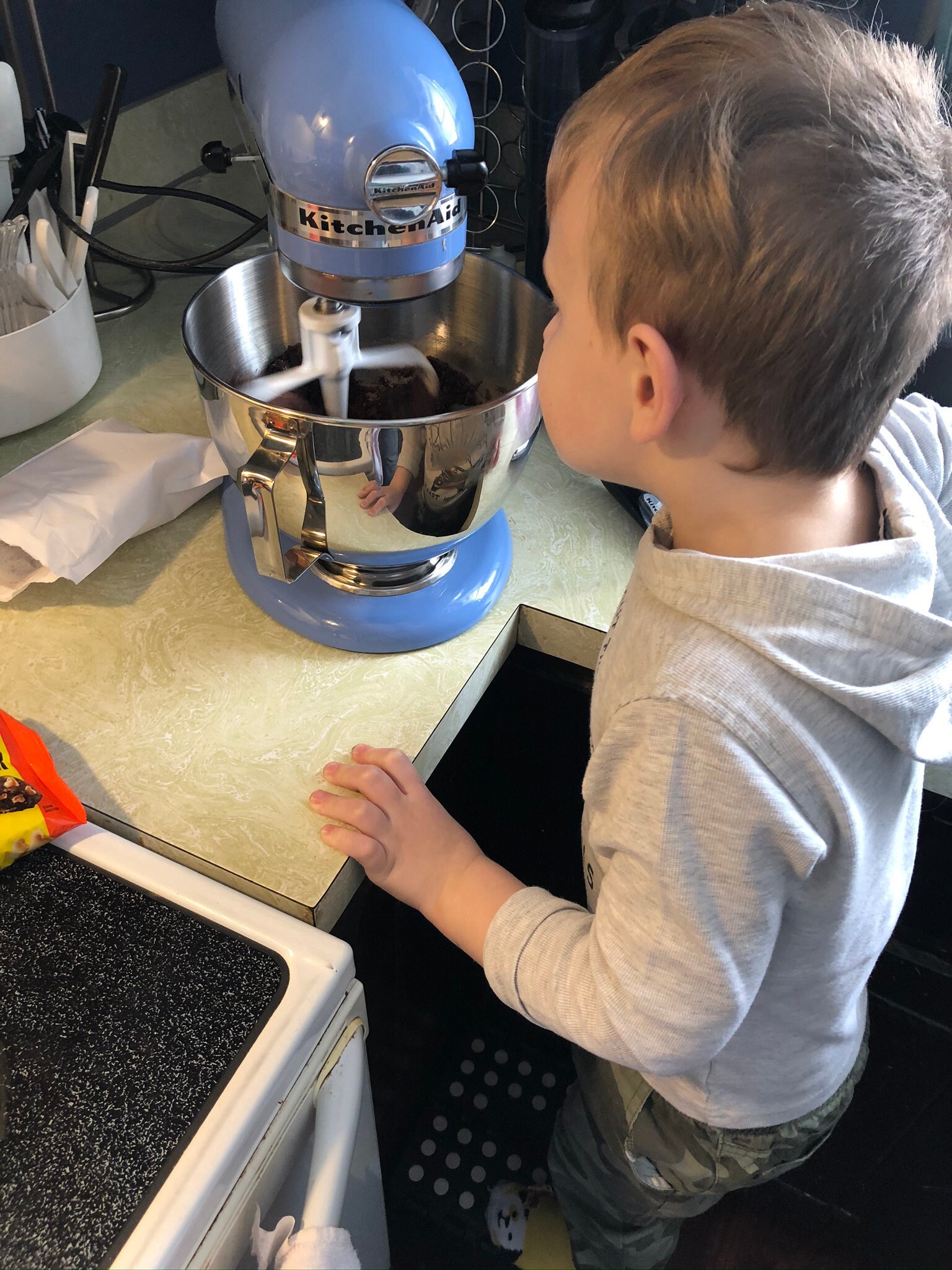 Now add your peanut butter chips and slowly fold them into your cookie mixture.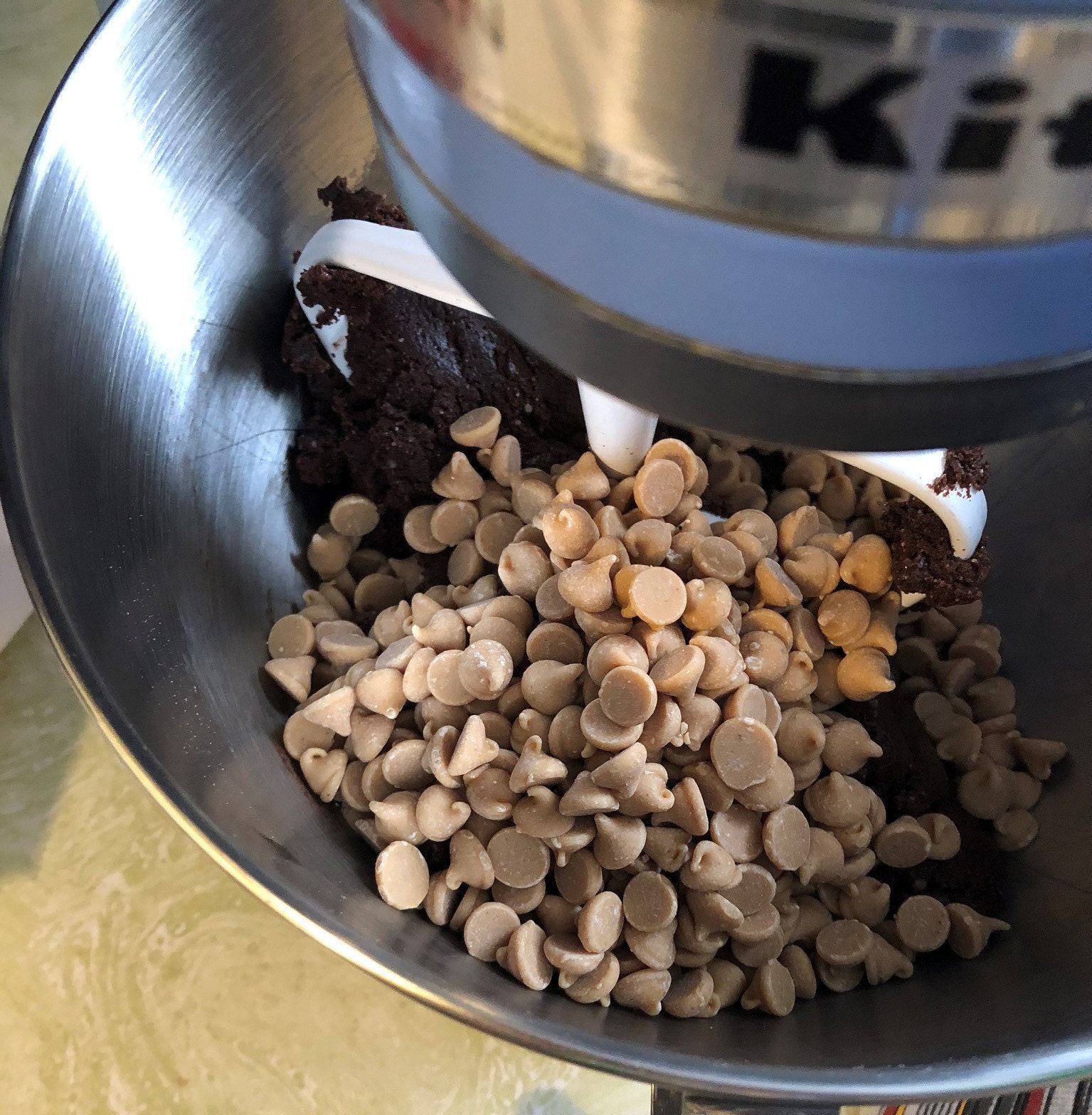 I admit that a few of the chips may have made thier way to my mouth instead of into the bowl.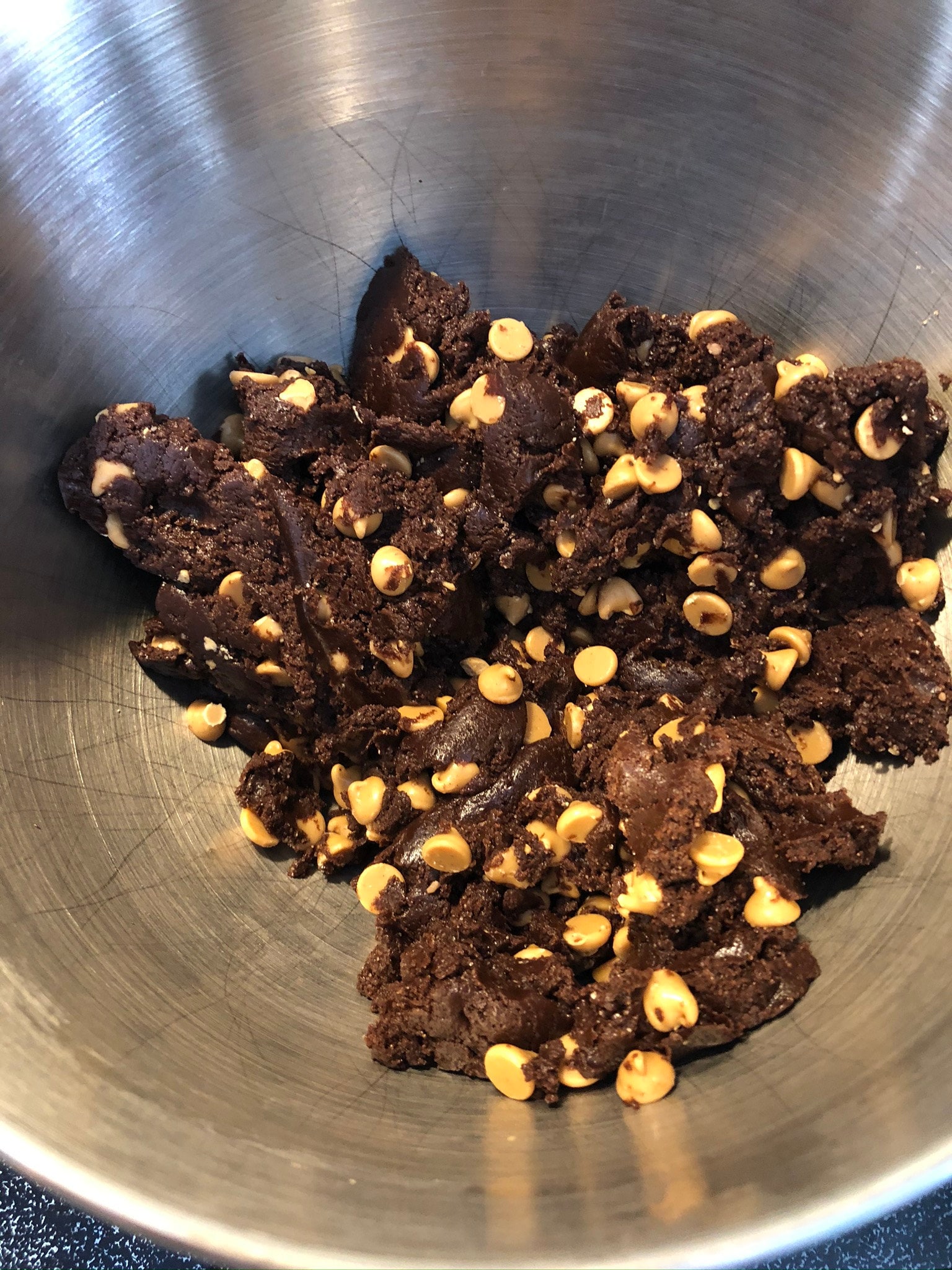 What your cookie dough will look like once it's all mixed.
Now using a small cookie scoop, place cookie balls two inches apart on a lined baking sheet.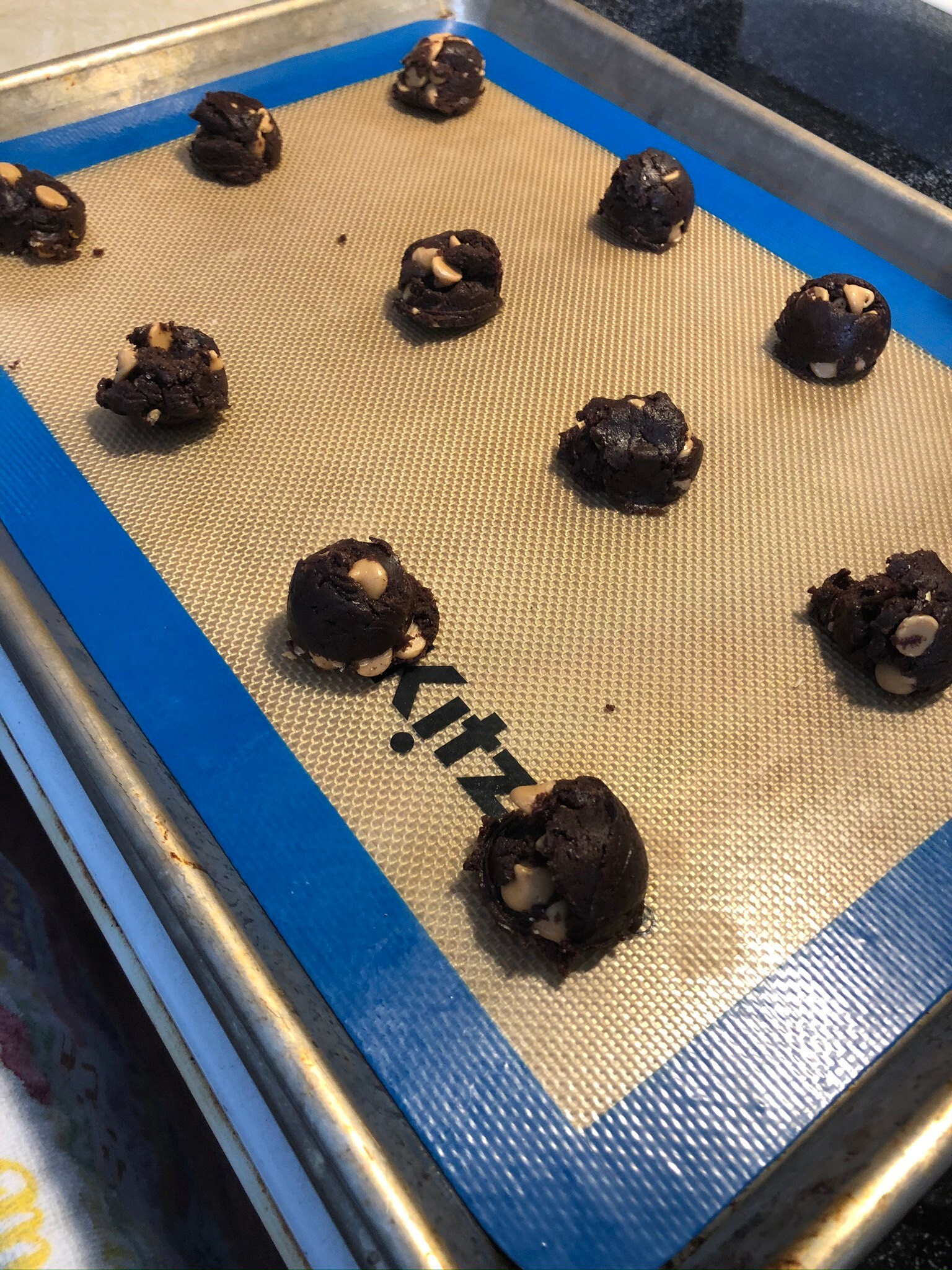 Bake cookies at 350* for 8-10 minutes.  Once done, let cool on cookie sheet for a few minutes before moving to a cooling rack to cool completely.
A look at what these yummy cookies looked like before my family devoured them!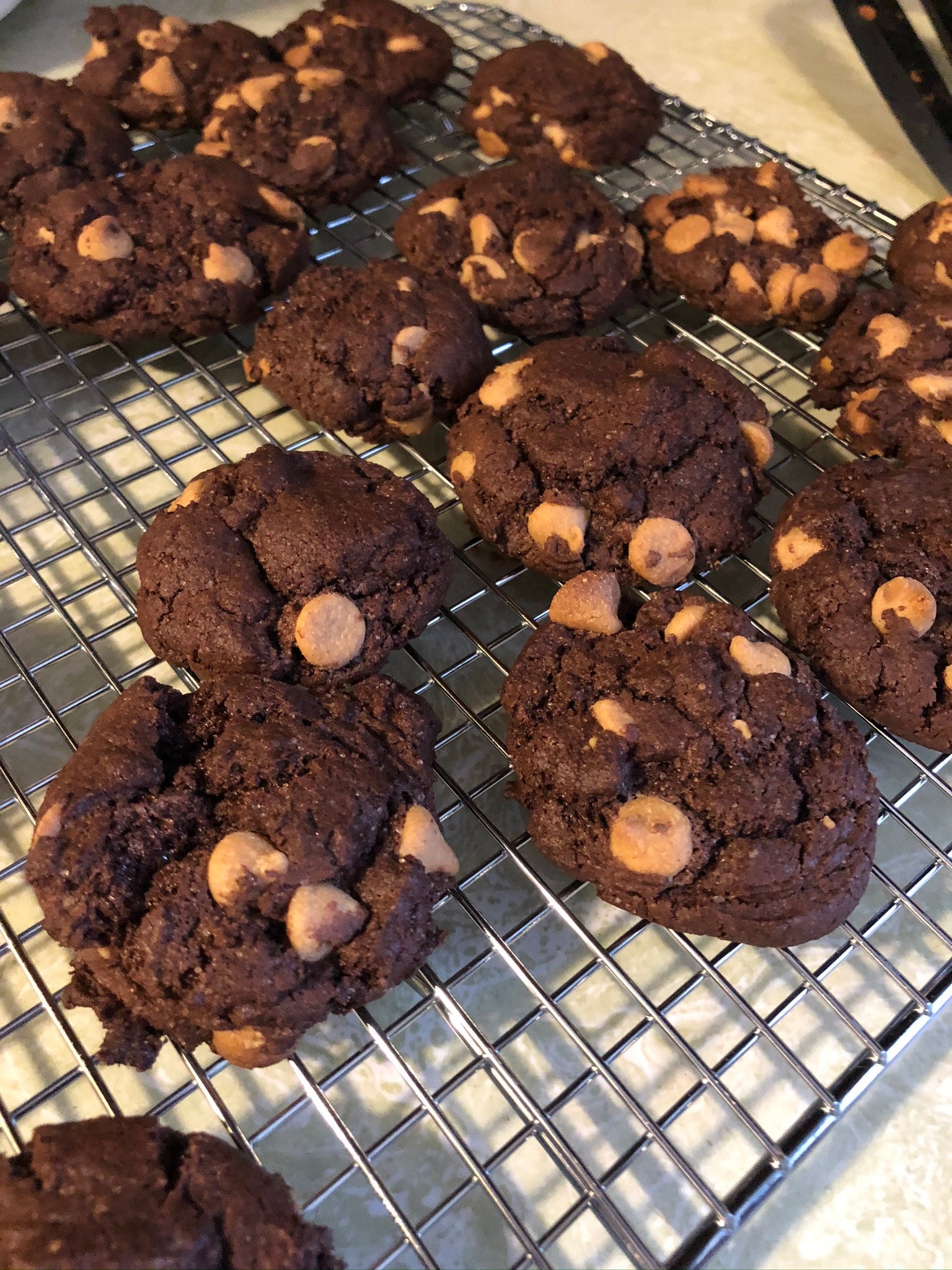 And that's all there is to it! So easy and delicious!